GROW ROOMS
Indoor agriculture is a critical and complex environment with rigorous and specific requirements. HVAC systems in grow room applications often require:
Design flexibility to adapt to production or site constraints
Independent, responsive, and precise temperature and humidity control
Adaptability to changing conditions throughout plant growth cycles
Ability to meet strict indoor air quality and filtration requirements

IMPROVE YIELD

Optimizing plant yield in a grow room requires an air handling solution that can adapt and respond quickly and accurately to a wide range of conditions, such as:
Lights-on or lights-off operation
Temperature and humidity requirements that:

Change weekly, daily, or hourly
Vary by plant type or strain
Look for the capability to independently monitor and control temperature and humidity while maintaining:
A vapor pressure deficit (VPD) that supports ideal growing conditions
Precise humidity control when space temperatures change during transition periods, such as from lights-on to lights-off operation. If not controlled separately, humidity can move quickly out of optimal range when temperatures change.

REDUCE RISK

Supporting a biologically secure plant growing environment means:
Preventing mold and mildew growth with precise temperature and humidity control
Protecting against airborne contaminants with multiple filter types and UV lights
Ensuring continuous air handling operation with redundant refrigeration circuits and fans
Remote monitoring, alarm notification, trend logging, control points verification, and full access to the HVAC equipment controller via BACnet, LonTalk, or a web-enabled user interface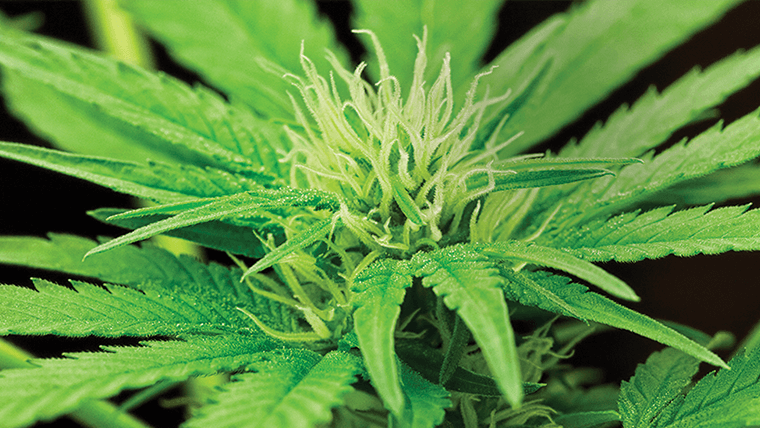 Innovent units prevent mold and mildew growth with precise temperature and humidity control through the phases of development.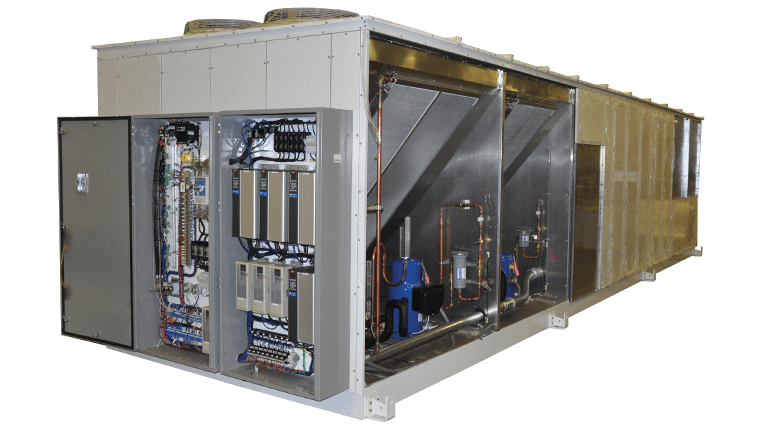 Design flexibility to adapt to production or site constraints.
DECREASE COST OF OWNERSHIP

Lower installed system costs are achieved through:

Integral energy recovery to reduce the need for mechanical cooling
A system designed to fit within building and utility constraints. Indoor, outdoor, vertical, or horizontal mounting minimize equipment footprint to maximize growing space. Multiple cooling, heating, dehumidification, and power options ensure compatibility with existing services.
A single-source integrated solution adaptable to all plant growing phases; the use of auxiliary dehumidification units is not required or desired
Lower operating costs are achieved through:

High-efficiency components, optimized control, energy recovery, and condensate recovery
Quality-constructed units that are built to provide decades of reliable operation
Maintenance-friendly designs that feature easily-opened hinged access doors, and adequate interior space for cleaning, maintaining, or replacing components
WANT TO LEARN MORE?