HEALTHCARE
MAINTAIN A HEALTHY ENVIRONMENT FOR PROVIDERS AND PATIENTS
SURGICAL SUITES
NEEDS
Low dew point air at any desired room temperature
Ability to quickly and easily change temperature/humidity conditions between surgical procedures
Low variability of temperature/humidity
High level of air filtration
Appropriate pressurization relative to adjacent spaces
RECOMMENDATIONS
Precise discharge air control
Chilled water-cooling option for stringent applications
Independent airflow, dew point, and temperature control loops for both DX and chilled water
Responsive mode control to meet demanding space conditions
MERV-13 filtration, or higher
Adaptive compressor envelope control to maximize uptime and prevent nuisance trips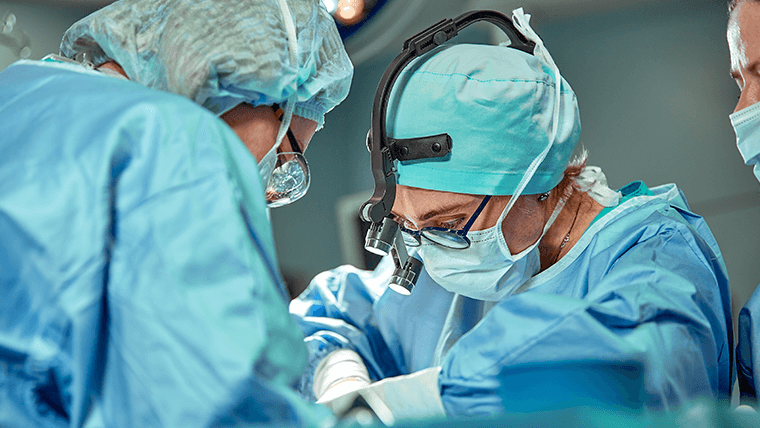 Innovent units provide responsive mode control to meet demanding surgical space conditions.
PATIENT ROOMS
NEEDS
Negative-pressure containment as needed
Verifiable delivery of required amounts of fresh air
High level of air filtration
Stringent IAQ to promote healing

RECOMMENDATIONS
Space pressurization control algorithm
Regulated amounts of fresh air
MERV-13 filtration, or higher
Precise temperature/humidity control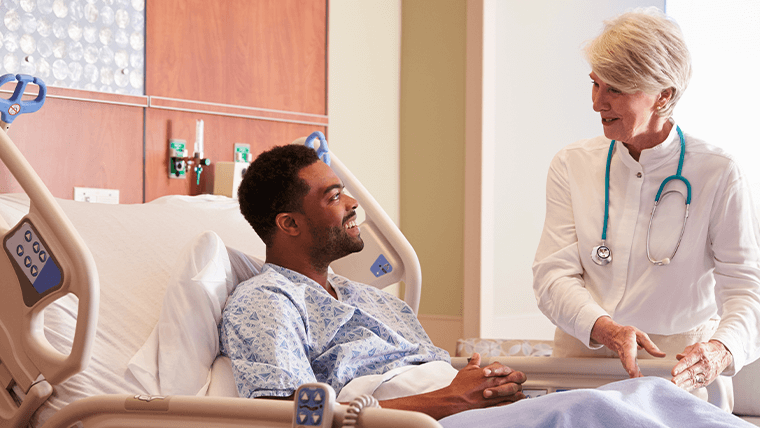 Patient rooms require stringent indoor air quality to promote healing.
MEDICAL OFFICE BUILDINGS
NEEDS
Comfortable common areas
High level of air filtration
Accurately controlled diagnostic and surgical environments

RECOMMENDATIONS
Space reset of discharge air temp to keep occupants comfortable
Proper space ventilation
MERV-13 filtration, or higher
Ultraviolet light to disinfect surfaces and airstreams
Precise measurement of and fast response to diagnostic equipment heat loads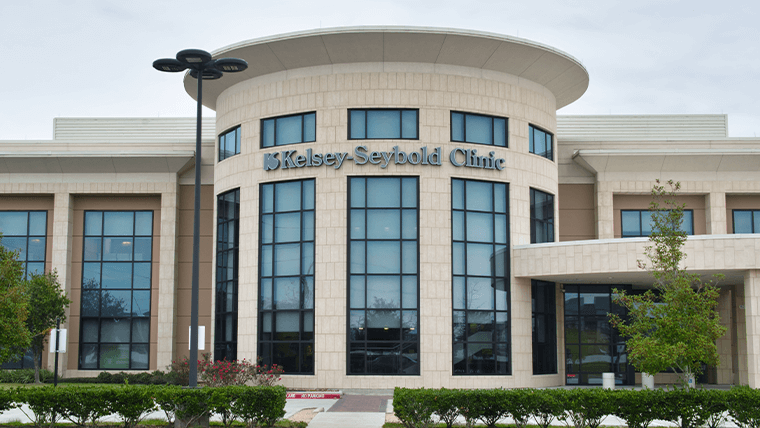 Medical office buildings require accurately controlling diagnostic and surgical environments while providing comfortable common areas.
WANT TO LEARN MORE?